Global Digital Health 100 – The Medical Futurist's Top Choices in 2022
💡 This post was automatically imported from
The Medical Futurist
. You can find the original article
here
.
Author: Andrea Koncz
We first published the list of the Top 100 Digital Health Companies in 2017, highlighting the mindblowing growth the sector registered in the previous year. "Global digital health investments totalled more than 8 billion USD in 2016" – we wrote. Looking at the latest data, we better keep our seatbelts fastened: this figure was USD 57.2 billion in 2021, with a year-on-year growth of 79%.
Digital health is booming, with dozens, hundreds of startups and scale-ups entering the realm each year. While their spectacular promises are loud, failure is silent – unless it happens to one of the tech giants – many of the former prodigies quietly go out of business after a few years. That is the nature of innovations: most contestants will eventually fail.
To help navigate this rapidly changing field, we keep updating our Top 100 list every year, introducing new companies we think are worthy of attention, and bid farewell to others – not necessarily because they don't do well.
Disclosure
Just like in previous years, we don't accept any sponsorship or financial support. We do not have any interest or connection in any of the companies listed in the infographic either. Additionally, grouping is not done in any particular order. Rather, companies are grouped according to the technological trend they belong to the most.
Selection criteria and methodology
Our analyses are based on discussions we have with actors across the digital health landscape. From startups through government authorities to prominent innovators, we determined the major features that a company venturing into digital health must possess to hold potential in the field.
The key values we suggest are as follows:
Mindset for innovation
Truly disruptive technology
Viable business model
Clear dedication to digital health
Changes from 2021
Departed companies
Natural Machines: The company has changed focus during the past few years towards food printing, and now their aim is outside of healthcare. They do well what they do, but it's not digital health anymore.
MySense.AI: Turned into a well-being platform, while the competition in artificial intelligence is fierce, and they seem to be somewhat left behind.
MC10: The company seems to have gone out of business, their digital biomarker arm was acquired by Medidata.
Thryve: They rebranded to Ombre. The company sells gut health tests and supplements, and we didn't get the chance to test their services/products.
Circulation: The non-emergency medical transport company has turned into Modivcare, we keep an eye on them.
Mocacare: we haven't seen a new product or innovation from Mocacare for a while now.
Vocalis Health: seems to be going out of business entirely.
Intuitive Surgical: although they are doing an amazing job, their innovations are not sharing data with patients, and thus don't qualify as digital health.
Xenex: similar story, their work is meaningful in the medical robots segments, but what they do is not-digital health anymore.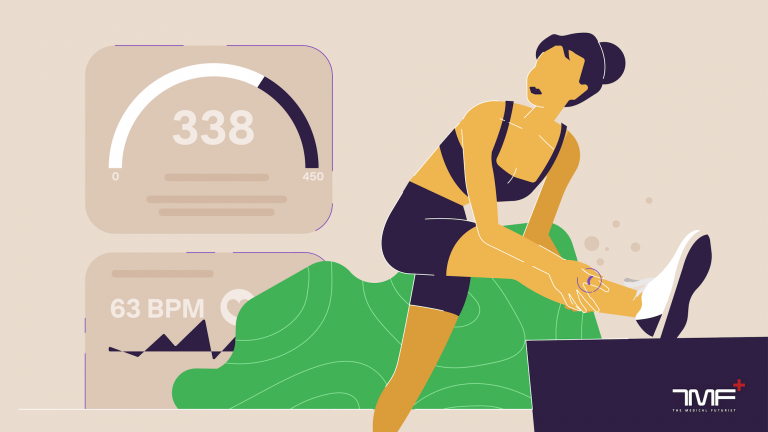 New additions in 2022
Caption Health: the company's focus is on early detection and they do it with artificial intelligence (A.I.) – backed ultrasound. The real deal is this: even untrained healthcare professionals are capable to make diagnostics quality cardiac ultrasounds with their solution, as the algorithm is guiding them through every step of the scanning and image-capture process in real-time. The software also automatically assesses image quality.
Oxipit: Oxipit and AstraZeneca conducted a joint pilot study, where Oxipit's ChestEye Quality A.I. software was employed for improved pulmonary nodule detection. The software was deployed in two major primary care centers in Lithuania. With nearly 50.000 chest X-ray images analysed over the course of 2021, ChestEye Quality helped to detect 82 additional clinically relevant nodule findings, potentially identifying additional early instances of lung cancer.
Tasso: With their devices, users are able to collect liquid or dried capillary blood samples from the upper arm. The 10-minute, virtually painless do-it-yourself procedure has been used by thousands of people worldwide, including clinical trial participants.
BioBeat: the company has developed a single wearable, wireless, non-invasive sensor (either a wrist monitor or a chest-patch monitor), based on reflective PPG technology, to collectively measure blood pressure. We recently tested their 24-hour BP monitor, and it was doing great.
Envision Glasses: AI-powered Envision smart glasses were specifically designed for blind and visually impaired people to help them lead independent lives. With a lightweight frame, a wide-angle camera and a discreet speaker, these glasses can recognise text (in over 60 languages), describe scenes, and detect banknotes, and they also have the ability to make video calls, so users can always get assistance in a hands-free and remote way.
iHealth: the company is the manufacturer of a range of connected healthcare products, from blood pressure monitors to smart scales, glucometers and thermometers among others. With the exception of scales and fitness trackers, all of their products and apps are medical devices, bearing the CE0197 marking.
Pear Therapeutics: they have developed a prescription-only DTx application called Somryst for insomnia treatment for above-22 patients. The company has other prescription-only DTx solutions, called reSET and reSET-O, targeting substance use disorders and Opioid Use Disorders via cognitive behavioural therapy, both used in outpatient treatments supervised by clinicians. Also in the pipeline is another important development, reSET-A, a tool designed to target alcohol addiction that received Breakthrough Device Designations from FDA last fall, still waiting for full clearance.
Sidekick Health: A very recent development from Sidekick is a new partnership just announced, they teamed up with Eli Lilly to provide support for Lilly's oncology treatment programs, targeting key pain points of breast cancer treatments. The collaboration was launched in July 2022 in Germany, with potentially other countries following.
ResApp: Australian-based ResApp is developing digital healthcare solutions to help doctors and empower patients to diagnose and manage respiratory disease. Their clinically-validated and regulatory-approved diagnostic tools require only a smartphone; while the company is already eyeing another peak: to provide respiratory disease diagnosis and management directly to consumers and healthcare providers.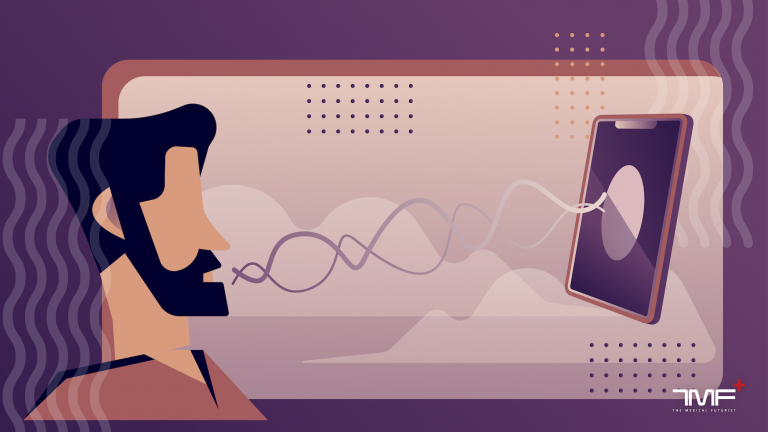 3 examples to show digital health excellence
Just like last year, we picked three companies from the TOP100 that stand out for many reasons.
DeepMind
Google's DeepMind seems to have an appetite for anything A.I. related, in all walks of life from healthcare to computer games. The most recent stellar announcement was its protein folding venture AlphaFold, which can predict 3D structures of over 200 million known proteins – shortening a process that once took years to just minutes. The DeepMind health-related breakthroughs include predicting age-related macular degeneration, diagnosing acute kidney injury (AKI) earlier, detecting breast cancer and many more. You can browse a list of achievements here.
Alivecor
The company focuses on manufacturing FDA-approved A.I.-backed portable ECG devices, constantly developing its products from generation to generation. There are many firsts they checked, including the first-ever 6-lead wireless ECG device, or its latest model, which is literally the size of a credit card, and which can tell you within a minute whether your ECG is normal, whether you possibly have AFib or experience some "unclassified" risks. The Kardia algorithm runs pretty much invisibly in the background, analysing readings on the go.
Skinvision
Skinvision is also an archetypical example of a good digital health initiative. Users can check their suspicious skin lesions with the application and will receive a preliminary diagnosis from the algorithm within just a few minutes (to be followed by a final assessment from a dermatologist a little later). It saves time for the patient, saves time for the doctors, helps access specialised care and eases the problems arising from the shortage of dermatologists.
The post Global Digital Health 100 – The Medical Futurist's Top Choices in 2022 appeared first on The Medical Futurist.